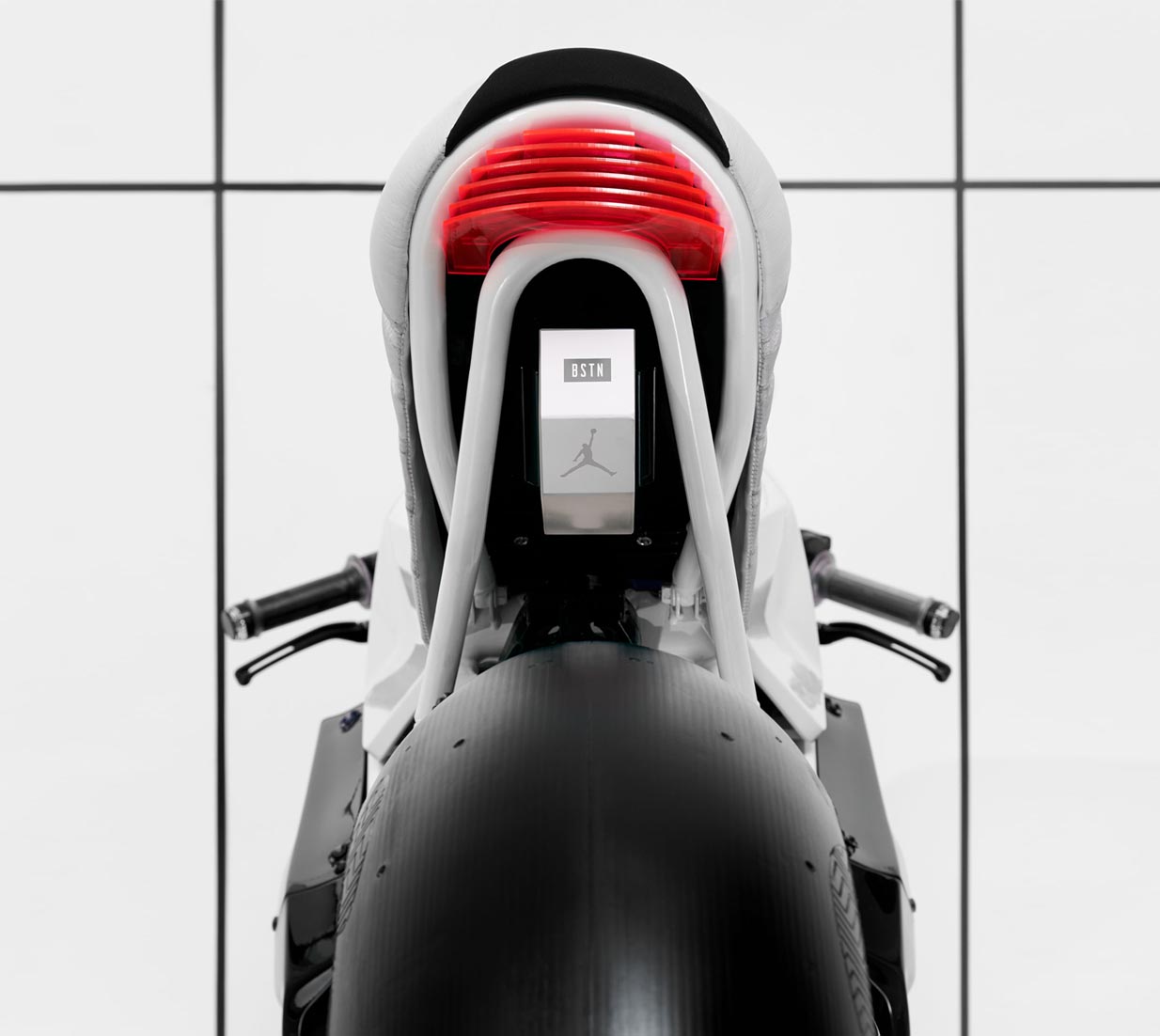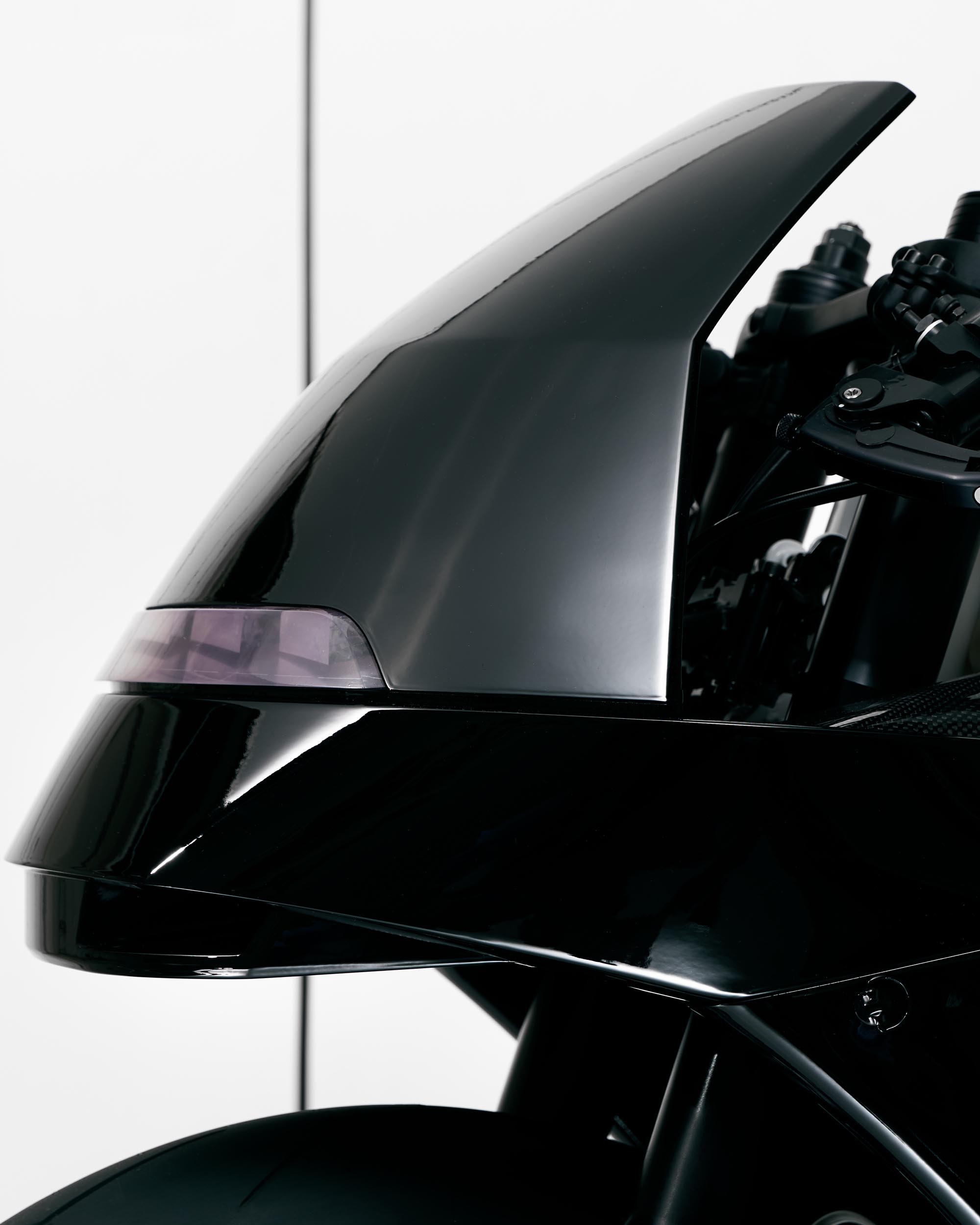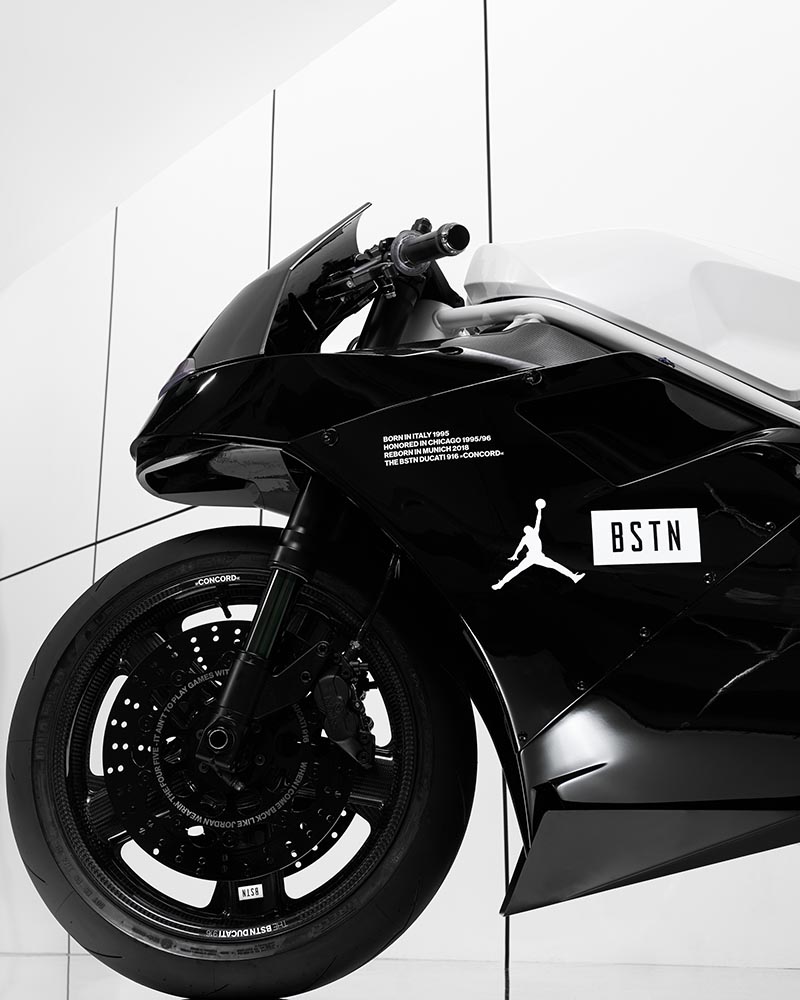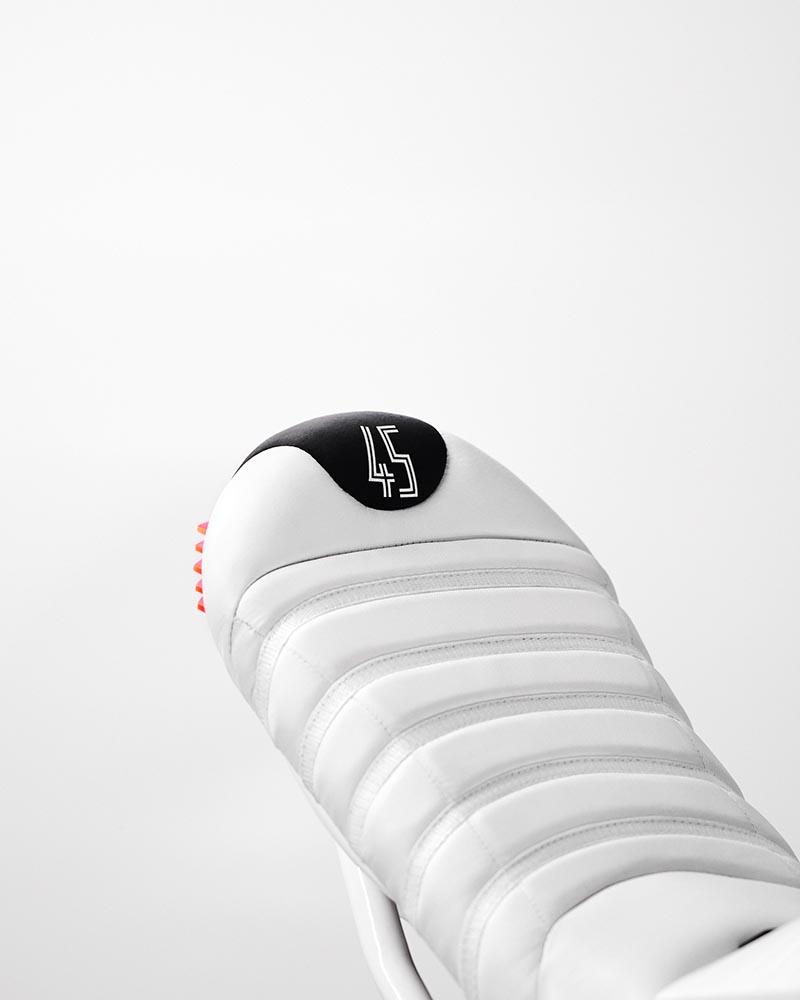 Each and every part of the Ducati 916, the racing bike that has dominated its competition during the 1990s, has been extravagantly tailored or even recreated using 3D-print technology to fit the Air Jordan XI design concept. It's all custom all the way. Some of the myriad customization features include:
– The traction (sole) pattern of the AJ XI lasered into the bike's tires
– A custom seat mimicking the shoes' revolutionary upper with a blend of outdoor materials, leather and neoprene
– Laser-engraving of Jay-Z's legendary "Back like 45" lyric on the brake discs
– Deep-black piano coating used on the body work representing the Concord's unique use of patent leather
– Clear rubber handle bars inspired by the distinct icy outsole of the XI
– Carbon fiber and purple details across the bike representing the shank and color-pops on the AJXI
– Sophisticated branding tying in the number 45, found on the heel tab of the 2018 release
– MJ's greatest accomplishments laser-engraved on the back rim
As Tinker Hatfield, the legendary designer of the Air Jordan XI, has put it himself, the shoe represented a "big leap forward" as illustrated in the infamous ad campaign that accompanied the AJ XI's original launch twenty-three (!) years ago.
Born in Italy in 1995, honored in Chicago in 1995/96 and ultimately re-born in Munich in 2018, the Ducati 916 'Concord' pays homage to the past while paying forward its design concept for the release of the retro on Dec. 8th. A true masterpiece for an original icon!